Photography Holidays in Ceredigion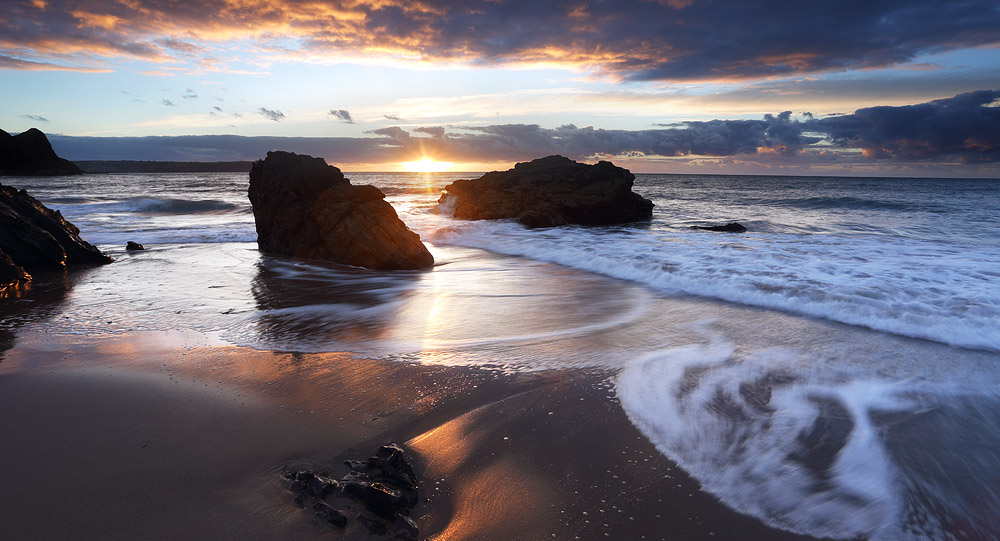 Join us on the beautiful Ceredigion coast for a relaxing, creative photography break
Spring break - 19th to 23rd March 2018 (Fully Booked)

We have joined up with our good friends at Plas-y-Wern, located between Newquay and Cardigan in the stunning Welsh countryside overlooking Cardigan Bay, to provide a unique photography holiday experience. From here we will explore this wonderful area, taking in ancient monuments, hidden valleys, sweeping beaches, dramatic cliffs, characterful churches and lovely old harbours - and if we're lucky we'll get some great wildlife as well.


Plas-y-Wern is an old farm. The farm buildings have been renovated to provide accommodation and and there also are two modern comfortable caravans with great views. All are located high on the hills above Cardigan Bay with grand sweeping vistas over the sea and great sunsets. There is easy access from here to the wonderful countryside. Alex, your host and cook, will be doing all of the driving so all you need do is let us lead you so that you can relax and just enjoy your photography

Click here to see some images taken in the areas we will be visiting on the photography holiday

Chris is infectiously enthusiastic about photography and loves to share that enthusiasm; Alex is passionate about food and hospitality and they both love the Cardigan coast. In fact you couldn't wish for a better combination. So if you want a special holiday combining a great location, superb photography opportunities and excellent food, this is probably the one for you.

Course Content

During the course of the week we expect to be able to offer the following sorts of photography;

- Landscape
- Moving Water
- Coastal/Seashore
- Floral
- Dark Sky/Night-time
- Wildlife

Instruction is available in all of these should you require it

We will plan the week according to the prevailing weather and the tides. We expect that our only fixed point in each day will be lunch time. That allows us to plan the morning and afternoons flexibly, repsonding to the changes in the weather. There is a lot of excellent photography within an easy drive of Plas-y-Wern and we will spend the minimum amount of time travelling. All of the locations that we use are within half an hour of the farm.

The style of photography on offer is that of discovery. While Cardigan is a beautiful place it is not so popular as to have a great number of cliched compositions, You wont find any tripod holes in the places we go to and that is very liberating. You are under no pressure to emulate what you might have seen before. You create your own narrative and your own interpretation of the landscapes that you see.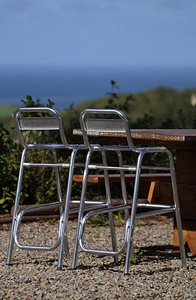 Food

This holiday is fully catered by Alex, apart from one lunch and one evening meal. Alex makes wonderful food from locally sourced ingredients. He will create a range of tasty dishes including delicious pizza - his speciality - from his wood fired pizza oven as well as a 'Taste of Wales' meal. All served in their cosy barn conversion heated by a wood-fired stove and with a small bar at which a range of alcoholic beverages can be purchased.

Accommodation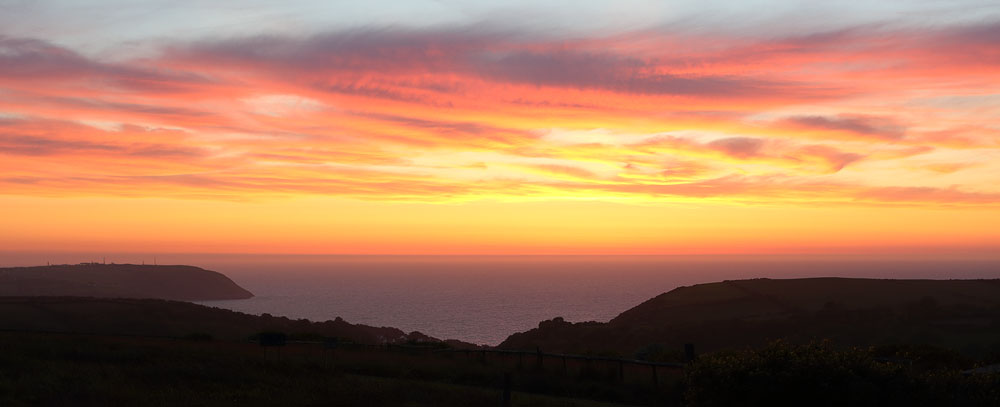 Amazing sunsets from Plas-y-Wern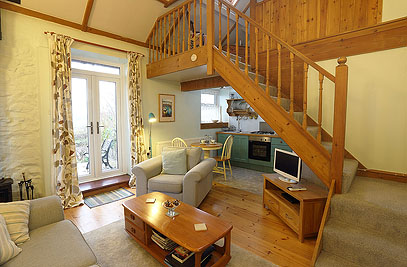 The Granary Cottage

Has one bedroom on a mezzanine floor. It has a kingsize bed in the style of a Welsh box-bed and there is a velux window for star gazing. The bed linen is Sanderson and Laura Ashley design and is made with cotton sheets over a luxurious topper and mattress. Downstairs the open plan living area has a comfy sofa and chair and a log burning stove. The living area is equipped with a TV, FreeSat, DVD and a stereo system. The kitchen is designed in a country style with hand made plate rack, hob cooker and microwave. There is also a washing machine. The bathroom is on the ground floor and has a good pressure double shower with a wash basin and toilet.

From the living area, the french doors open onto a small raised patio. From the garden there are views to the sea as well as over the fields to Penbryn and to the Lleyn Peninsula beyond.

The cost of the holiday for a person booking this accommodation is £700. If a couple wish to come on the course the cost is £550 each for this accommodation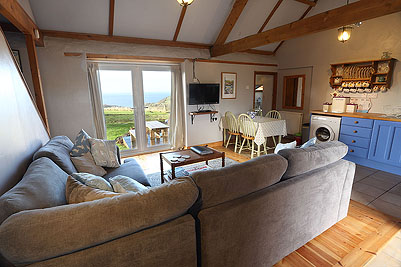 The Hayloft Cottage

The Hayloft has a vaulted ceiling with the original exposed wooden beams and A frames. It has two double bedrooms, and will sleep two people, one in each, for the photography holiday. One of the rooms is on a mezzanine floor and one on the ground floor. In both rooms the bedding is cotton from Bedeck and Sanderson.

In the large open plan living area there is an L shaped sofa, a TV, DVD and FreeSat. The fully equipped kitchen has a hob, oven, microwave and washing machine.

The sunset over the bay has to be seen to be believed; the room glows with light from the large double glass doors that open out onto the garden where there is a table and chairs.

The shower room is on the ground floor and has a double shower, wash basin and toilet.

The cost of the holiday for those booking this accommodation is £600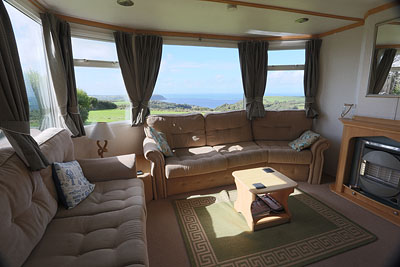 Plas Bach Caravan

Plas Bach has two bedrooms each with a double bed and will sleep two people, one in each room for the photography holiday. The beds are comfortable made with fluffy pillows and pure cotton bedding. There is a shower room with toilet and hand basin. There is also a further toilet and hand basin.

The living area is open plan, bright and spacious. There is a flat screen TV with Freeview, DVD player and stereo. The newly upholstered sofas in the lounge are extremely comfortable to sit back and relax on and enjoy the views of the fantastic Ceredigion coast as the view from the caravan is possibly the best on the site.

The kitchen/dining area is fully equipped with a gas cooker, fridge, kettle, crockery and cutlery - everything you need for a comfortable and enjoyable stay. The caravan is well heated and has double glazing.

The cost of the holiday for those booking this accommodation is £550 per person.


You can read more about Plas-y-Wern, the accommodation, facilities and area on their web site. Click on this link to visit

You can also join us on Facebook here



Course numbers

The course is for a minimum of 5 and a maximum of 6 people who will have exclusive use of Plas y Wern and the undivided attention of Chris and Alex with help from Jane and Ellen.

The holiday package includes;

- 4 nights accommodation, with breakfasts
- 3 evening meals - this assumes you would like to eat out one evening
- 3 lunches - this assumes that you would also like to have a lunch out one day
- Snacks and refreshments
- Transport to all locations
- Tuition and guidance as needed

You will arrive at your leisure on Monday using your own transport or we can arrange to meet you from the station at Aberystwth.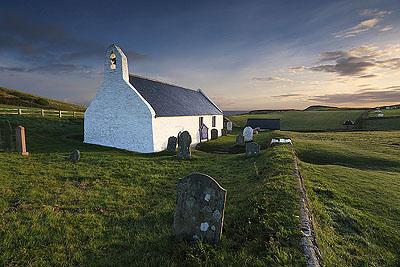 You will have free and full access to Plas-y-Wern while you are here, including the communal area - the barn - where there is also free wi-fi. Chris will provide as much or as little photography guidance as you want, to help you get the best out of your stay. Precisely what we do during the week and where we go will be determined by the weather, the tides and your interests. There is some wonderful photography here and you really do get a sense of being away from it all. Have a look through the images on our Facebook page to get a sense of what you might see and photograph. All of the locations featured here and on our Facebook pages are within 30 minutes driving distance of Plas-y-Wern, which means less driving and more photography.

Dates and booking:

We are running two further photography breaks with Plas-y-Wern in 2018, a Summer break and an Autumn break. Dates to be announced soon

Booking Information

Bookings are made through Plas-y-Wern.

Telephone - 01239 811506
email - info@plasywern.co.uk
Web site - www.plasywern.co.uk

To secure your place we require a £200 deposit and full payment at least 6 weeks before the start of the holiday. Please feel free to direct any questions about the photography content of the holiday to us.



<! -- TOP OF GENERIC FILE FOOTER -- !>